Joe Thornton is having the time of...the end of...his life! After losing his wine business to an unscrupulous business partner and his marriage to an unfaithful wife, Joe drowns his sorrows day after day lamenting the mess his life has become. At the end of his rope, Joe tosses a coin to decide his future. When the flip determines that he must kill himself, Joe resolves to complete one final item on his bucket list by travelling to the tiny island of Nantucket where he plans to "accidentally" drown. Over the course of the island summer, Joe finds himself falling for a young woman half his age and befriended by a variety of colorful locals. Eventually, with some help from back home, Joe engages in a high seas showdown with the man who stole his company. Now he must decide if "integrity of the game" truly requires that he follow through with his morbid plan or if instead he has the faith to begin again. Even more importantly, Joe must answer the question "What do you do when the bucket kicks back?"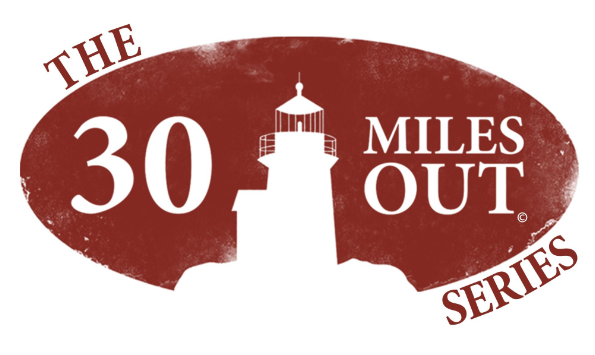 kick bACK was only the beginning... A year has past since Joe Thornton first set foot on Nantucket, and a lot has changed. He is involved with a woman who has changed how he sees not only himself but the world in general, he is a partner in a successful business enterprise, and he has new friends on his adopted Island home. Now, as the annual Nantucket Noel kicks into high gear, he is forced to contend with names and faces he thought long gone as well as a mysterious rival striving to put White Goose Vineyard out of business. With Christmas just weeks away, Joe needs a miracle to save White Goose and more than just a little Divine Inspiration to help him protect new Island friends, support those from back home, and -- most importantly -- help him answer the question everyone is asking...What's next?!?
It's summer once again on Nantucket and, as usual, love is in the air…along with plans for a wedding. But the journey up the aisle looks to be far from smooth sailing for Island washashore Joe Thornton and his fiancé Janelle. As they prepare for their big day, the couple find themselves in the crosshairs of a local councilwoman intent on quashing the plans of the bride-to-be to open an art studio for disadvantaged children. Even more distressing are the bureaucrat's attempts to prevent Joe from rebuilding Drury House, Janelle's family home. When an enigmatic stranger offers his help, it seems that he might hold the key to forestalling the vindictive town official's aggression, if it doesn't provoke her into all-out war first. An adopted trio of comedic canines and the visit of a temperamental actress only serve to add to the pre-ceremony havoc. Fortunately for Joe, he has the love of a good woman, the support of an entire island, and a renewed faith in both second chances and second winds. But, still, will even that be enough to make it to the altar unscathed?